Printable creativity worksheet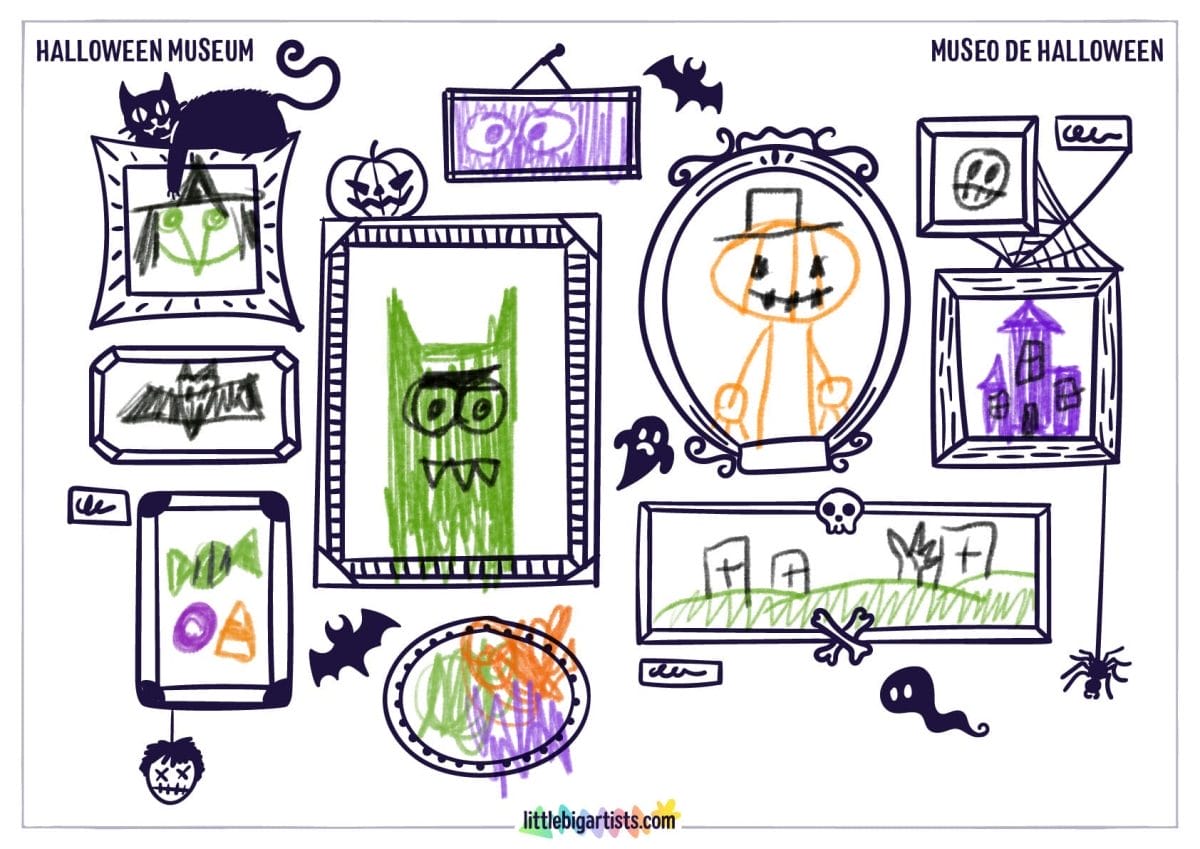 This is not a frightening museum, the paintings are empty! Fill them with your art.
This activity facilitates learning, enhancing the child's freedom of decision and nurturing their creativity. With this worksheet they can develop observation, decision making, concentration, as well as fine motor skills in a playful way.
Use this both at home or in the classroom (as warm up, center activity or exercise for fast finishers). Just print it out and give it to the kid to start drawing!
Some extra ideas
Let your little big artist explore with a whole range of drawing materials: colored pencils, markers, collage, crayons, tempera, etc.
Leave the drawing completely free to the child's imagination or customize to the child's interests and current lessons in the classroom:

Free: Fill the frames with your own artwork. Monsters, haunted houses, zombies… there are no wrong choices.
Custom: Narrow down the drawings within a set of options. Adapt the complexity of the set to the age of kids. For example: only use orange, purple and black colors, imagine that these are the portraits of a family of vampires, etc.
Did you find it useful? Get the word out! 💛 Share it, 🔗 link it.
---