Fun printable worksheets to boost kids' creativity
Discover beautifully crafted worksheets that do more than just entertain – they're thoughtfully designed to unlock your child's creativity, blending fun with effective educational strategies.
Recent printable activities
Our content is always being updated with new drawing ideas and designs.
What will these magic potions do? Fill them with your drawings.
Why use our printable art activities?
It's a simple activity that can be set up in 2 minutes. Just print out the worksheet and grab a pencil.
Each worksheet is made to be fun and interesting for kids, while also getting them to think creatively.
All our content is completely free! No need to sign up, and you can download as much as you want.
---

Find the perfect worksheet to spark your child's creativity today
Start by choosing the right age category for your child or dive into topics that will ignite their imagination and creative thinking.
By topic
By age
By enhanced skill
Learn more about children's creativity
Artists' corner
Don't miss this gallery of little BIG masterpieces!
I'd love to hear how the worksheets have sparked creativity in your child!
---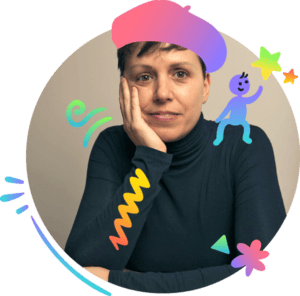 As a graphic designer and a mom to two incredible little artists, I've always been in awe of the natural creativity kids show in everything they do. Their effortless imagination – in divergent thinking, decision-making, problem-solving, and building self-confidence – is what they'll carry into the future. That's why I founded Little Big Artists, offering easy, enjoyable activities to nurture children's creative spirit through drawing.