Printable creativity worksheet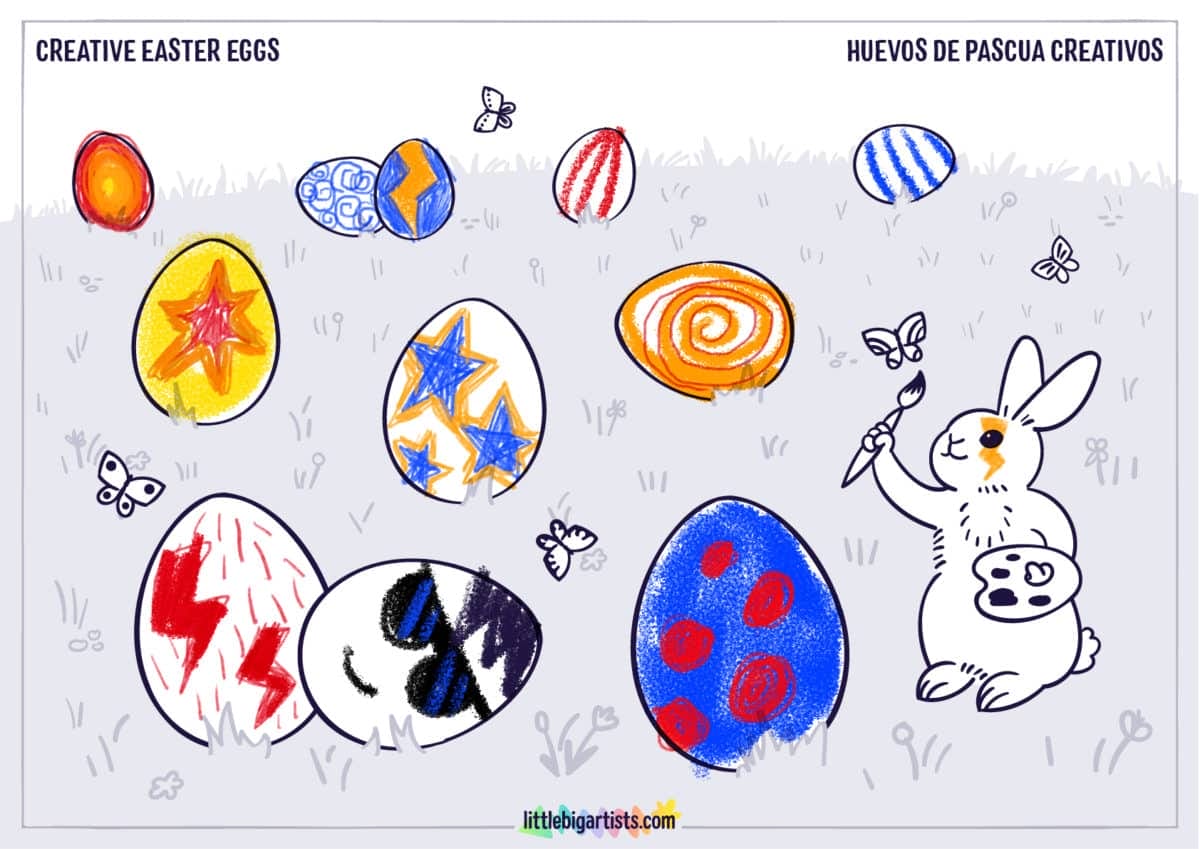 The Easter bunny is a bit distracted,can you help him to finish painting the eggs?
This activity sheet is a fantastic tool to foster creativity in children. It encourages problem-solving, critical thinking, and opens up avenues for divergent thinking. It's an enjoyable approach for children to express their thoughts and ideas while also boosting their confidence and self-esteem.
This resource is excellent for parents and teachers to cultivate originality and creativity in kids, whether at home or in a classroom setting. Just print it out and hand it over to the child, and watch them start drawing!
Some extra ideas
Give your young artist a wide range of drawing materials like markers, stickers, colored pencils, crayons, tempera, or even collage material.
Have fun and ask the child to decorate the eggs in an original way. What if the bunny is a rock and roll fan? Or maybe he wants them to look like dinosaur eggs, etc.
Did you find it useful? Get the word out! 💛 Share it, 🔗 link it.
---