Printable creativity worksheet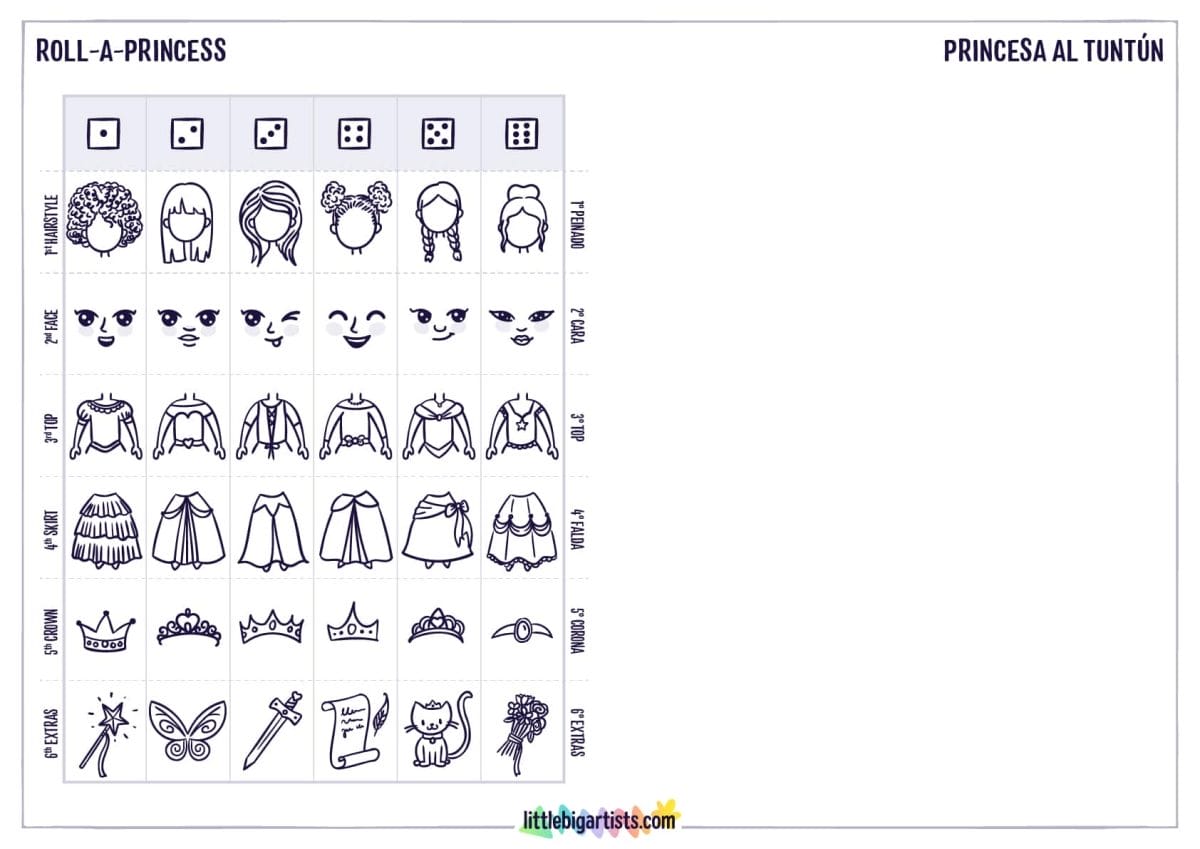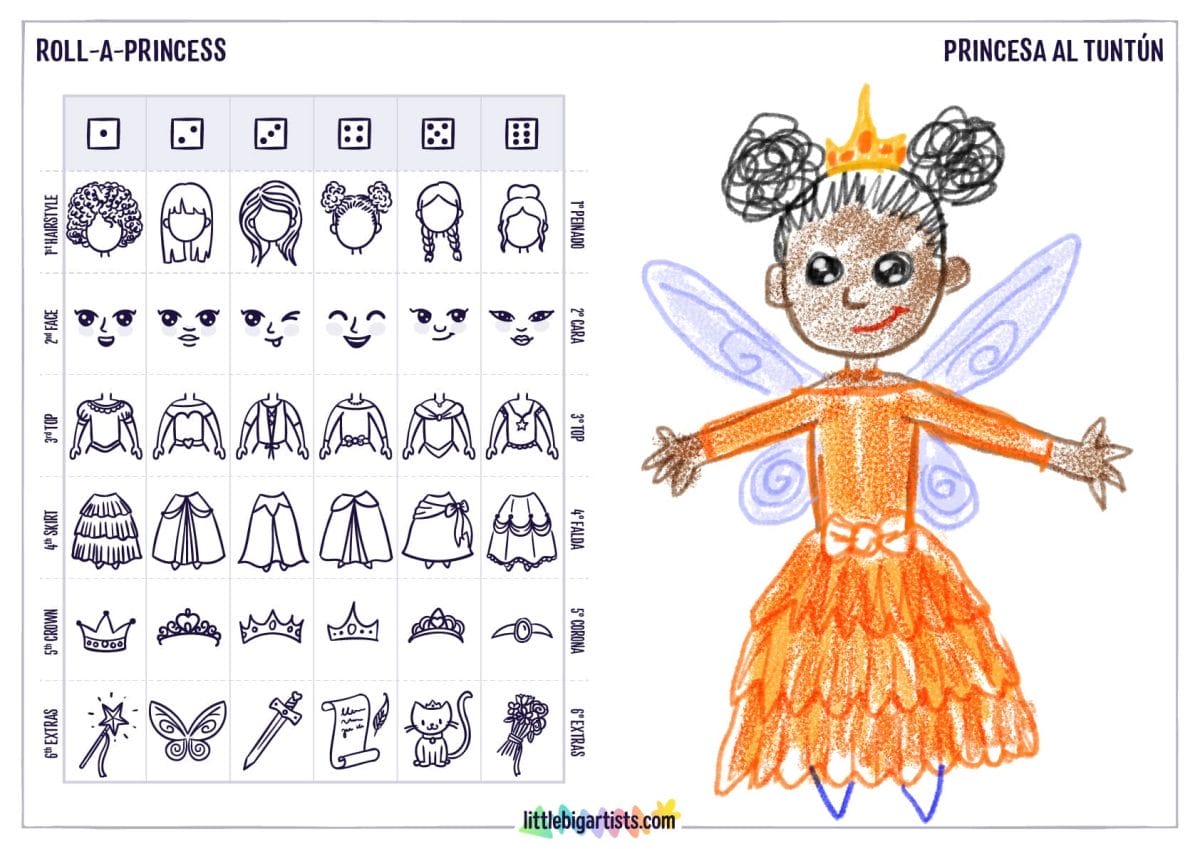 Roll the dice and draw what the number says.What unique princess will come out?
This is a silly drawing game that kids will enjoy playing. In this interactive art activity, you roll dice to determine which parts of the picture to draw. This benefits children who may not be able to draw freely and creatively… it allows them to draw more spontaneously. It's also extremely amusing and adds to the silliness.
Use this both at home or in the classroom (as warm up, center activity or exercise for fast finishers). Just print it out and give it to the kid to start drawing!
Some extra ideas
Pick a different color each turn.
This game is even more fun if more than one player plays. You roll the dice in turns and each one draws the part that is their turn.
Even if several children play, each one with their own worksheet, no two princesses are ever drawn the same because each child changes the sizes, positions of the elements, etc.
It is a fantastic activity for children's parties or to avoid boredom when you have to wait: at the restaurant, at the airport, on the train, etc.
Did you find it useful? Get the word out! 💛 Share it, 🔗 link it.
---